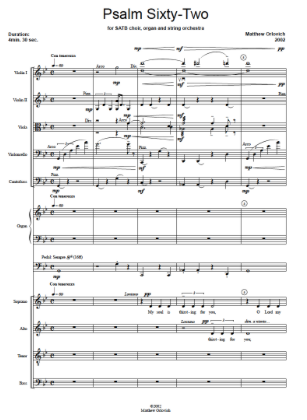 This setting of Psalm 62 (My soul is thirsting for you, O Lord my God) was commissioned by St Aloysius' School, Sydney.
The score calls for a steady tempo throughout, evoking, for me, the notion of travelling toward a destination by placing one foot in front of the other. This slow, march-like momentum becomes deeply felt as the music progresses.
Extending throughout the work is a lyrical melodic line, underscored by modulations which direct the flow of music to a joyful climax and a gentle, quiet conclusion.
Matthew Orlovich,
Composer.